The road that leads to Modern Homesteading is different for everyone. For some it is the answer to healing from a health crisis or diagnosis, for some, it's creating food security, for others, it's sustainability, and for others, it's answering a calling, something they're drawn to and for many of us, it's all of the above.
Co-founders Melissa K. Norris and Katie Millhorn have been homesteading for decades, but even living rurally (where you'd expect to find other homesteaders), they didn't realize how isolated they were from others actually living this lifestyle. While you might meet other backyard vegetable gardeners or chicken keepers, it's rare to find someone who is also preserving their food, making as much as they can from scratch and understands the excellent benefits of pasture-raised protein, grows and creates their families herbal medicine to fellowship with let alone learn from.
While homesteading is about sustainability, it's also about community, supporting one another, and learning from those who have gone before you. That's why we're inviting you to the first annual Modern Homesteading Conference, because we know how important it is to be in person, both for learning but also for your heart.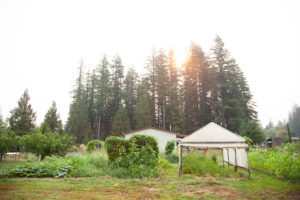 The Event
The annual Modern Homesteading Conference is a two-day event held in the picturesque Pacific Northwest bringing together the art of simple living and traditional skills where you'll be educated and inspired like never before.
Presentations and lectures from experienced homesteaders, with tracts for those new to homesteading as well as topics for those who have been on the path longer.
Bypass years of mistakes by learning from our expert speakers to create a productive homestead and find your kind of people all at the same place, if you've ever felt alone on this journey you need to attend!
Below are the Presentations from 2023 Conference in the Recordings Library. NOTE the Amish Round Table, Amish Shed Build & Joel Salatin Chicken Butchering Demo are NOT included.
Friday, June 30th

8:30 to 9:00
9:00 to 10:30
11:00 to 12:00
12:00 to 1:30
Lunch
1:30 to 2:30
3:00 to 4:30
4:30 to 5:30
Dinner Break
5:30 to 6:30
Building 22
Joel Salatin – Chicken Butchering Demo
Building 25

Opening Ceremonies
Amish Q&A Panel
Carolyn Thomas- How to Produce & Do More on Your Homestead
Melissa K. Norris
9 Ways to Preserve Food at Home
Fermentation Demo
Anne of All Trades
Dairy Goats
Milking Demo
Building 1

Kay & Jordyn Portage View Farms
Gardening in a Northern Climate
Dr. Patrick Jones
Herbs for Humans
Daniel Salatin
How to use Mob Grazing to Improve Pasture, Increase Yields & Income
Tom Watkins
McMurray Hatchery Raising Poultry- Chickens & Beyond
Building 2

Ceanne Kosel Farmhouse Teas Brewing Kombucha Demo
Rusty Bastian
Redmond Real Salt
Building Soil Health Naturally
Ashlee Rowland
Using Nutrition to Reverse Autoimmune Disease
Building 3

Dr. Chris Boman
Soil-Gut-Brain Connection
Robyn Jackson
Cheese from Scratch
Natural Cheese Making
Nikki Conley Grafting Heirloom
Apple Trees Demo

Trevor Hollenback Sheep Shearing Demo
Jacklin Square

Dezeray Rathjen
MTN DOG FARM
Ways to Prepare an Off-Gride Home

Kody Hanner
Homestead Science: Teaching homesteading for lifelong self-sufficiency
Kirsten Stinson- Successful Sourdough: Creating a Thriving Starter
Josh Thomas
Permaculture Design
Outside grass

Brandon Sheard Farmstead Meatsmith Hog Butchering Demo
Brandon Sheard Farmstead Meatsmith Hog Butchering Demo
Ivan Keim Amish Shed Build Demo
Ivan Keim Amish Shed Build Demo
Arena
Rory Feek Songs & Stories
Saturday, July 1st
8:30 to 9:00
9:00 to 10:30
11:00 to 12:00
12:00 to 1:30
Lunch
1:30 to 2:30
3:00 to 4:30
4:30 to 5:30
Dinner Break
5:30 to 7:00
Building 25
Opening Ceremonies
Dr. Patrick Jones
Herbs for Livestock
Joel Salatin PMA's Making Money on the Homestead Without the Red Tape
Robyn Jackson
Family Milk Cow 101
Q&A Roundtable
Building 1
Daniel Salatin
Grow More – Ways to Generate More Crops By Working With Other Farms
Melissa K. Norris
Grow a Year's Worth of Food – Strategic Gardening
Carolyn & Josh Thomas – Family Homesteading: Involving Children So They Love It!
Anne of All Trades Time Management & Prioritizing What's Important for a Thriving Homestead
Building 2
Azure Standard
Setting the Standard for your Health- Know What's in Your Food
Joe Putman Premier 1 Supplies
Picking the Right Fencing for Your Livestock
Esther Munroe
Elderberry: Natures Medicine Chest
Jerry Miller
Build a Community like the Amish
Building 3
Ashlee Rowland
The Importance of Saturated Fats for Women's Hormones
De Converse
Sustainable Alternative Feed Sources
Kay & Jordyn Portage View Farms
Greenhouse Gardening 101
Ashley Baar Beekeeping on the Homestead- Steps for Sweet Success
Jacklin Square
Dr. Chris Boman
The Link Between Petro-Chemicals, Pesticides, & Chronic Disease
Nikki Conley
Profitable Homestead Business w/ Value Added Products
VIP Only Dinner with Story Telling by Rory Feek
Outside grass
Brandon Sheard Farmstead Meatsmith Hog Butchering Demo
Brandon Sheard Farmstead Meatsmith Hog Butchering Demo
Ivan Keim Amish Shed Build Demo
Ivan Keim Amish Shed Build Demo
Location
Kootenai County Fairgrounds
The second annual Modern Homesteading Conference 2024 is taking at the Kootenai County Fairgrounds in Coeur d'Alene, ID. These beautiful grounds are spacious and provide plenty of room!
Coeur d'Alene is known for its gorgeous lake, mountains, ranches, and hiking trails. Perfect for exploring before or after the conference or extending your stay for some rest and relaxation or an adventure!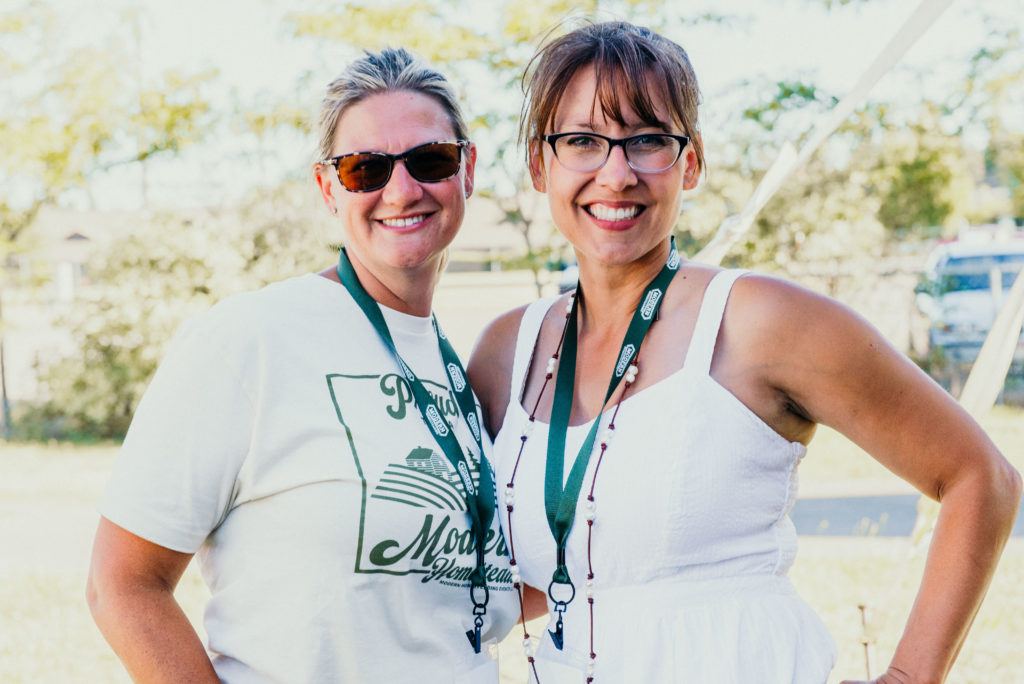 Be FIRST to Know
Click the button below to know first about new speakers, workshops, special discounts, and more at the Modern Homesteading Conference 2024.